Intellectica is a group of international finance industry experts providing outsourced finance department, financial advisory and recruitment services. The company's know-how stems from the experience of its people, with careers in companies with the likes of JP Morgan, Morgan Stanley, Deloitte & others.
Take a look at our services
Our Services
Our expertise
From Outsourced Finance Department services to Financial Advisory & Recruitment, Intellectica works as your in-house team, providing hands-on expertise on matters relating to finance. Fast-paced, excellence coming first, we drive results by assisting in optimal decision making and grow alongside our partners. We improve performance, having always in mind long-term sustainability.
I contacted Intellectica with an urgent valuation request regarding a potential acquisition of a company. The deliverables over exceeded expectations and with their speed, analytical work and strategic guidance we were able to navigate the discussion and achieve our target. The complementary skills of the partners, their work ethic and result oriented/value creating approach makes them a partner for the long run.
We reached out to Intellectica as part of our due diligence for an investment in a private equity fund. Their macro and micro analysis of the market was super analytical, data-driven and with great attention to detail. I can say with certainty that the quality of their work is superior to similar reports I have received from Big 4 firms.
Intellectica exemplifies the very definition of "professional" and "detail-oriented". Their work is of the highest caliber, reflecting an unparalleled understanding of the financial industry. Few financial advisors offer a comparable level of expertise. I believe any company would be lucky to utilize their unique talents. It has been an absolute pleasure working with Intellectica and I would not hesitate to provide my endorsement.
We were introduced to Intellectica as the go-to-advisor to help us form a debt financing pitch deck for our latest Residential Development Project. Prompt, helpful and to-the-point. Truly happy with the service provided and most importantly delivered within the agreed timeline.
Latest News
Let us know if you would like us to send some through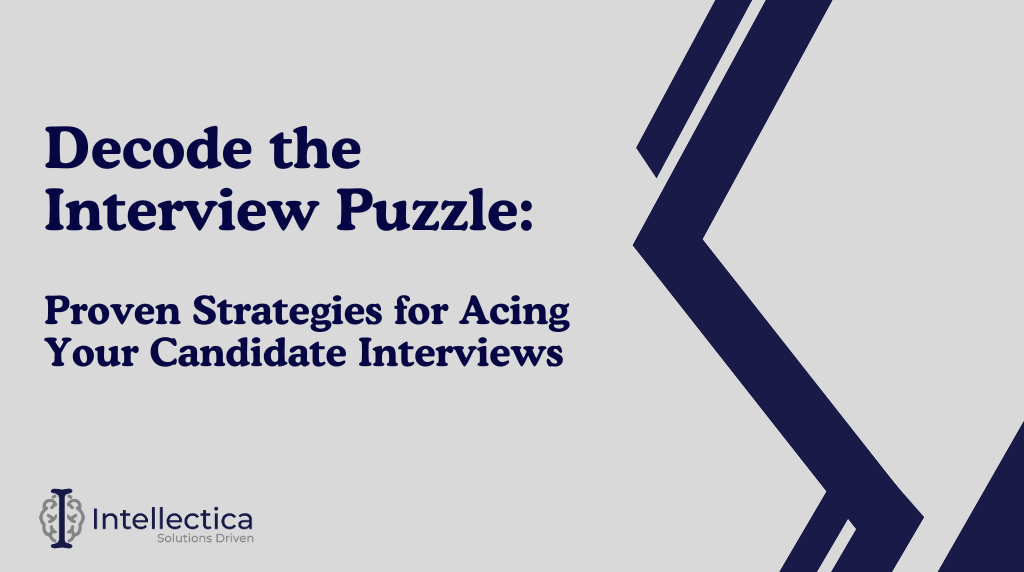 Introduction Successful interviews are nuanced around well-crafted strategies that allow interviewee's to unravel their potential. Such strategies...